Dhunuchi Naach in Durga Pooja
Dance is a form of expression; it gives vent to feelings and emotions. It's a celebration of all that is good, joyous and fun, and a festival is the perfect time to let yourself free and dance away through unhindered happiness and enjoyment.
Unlike most other Indian cultures, the Bengalis lack a form of folkdance. Every Bengali function will have dances accompanying Rabindrasangeet, and probably that is the best that we are known for. There are also a couple of dances that are traditional to Durga Puja like the 'Dhunochi Nritya' and 'Dhaaki Nach', but in all frankness, they cannot be regarded as folk or traditional Bengali dances. Despite that however, Durga Puja and Bengalis are defined by these forms of dances.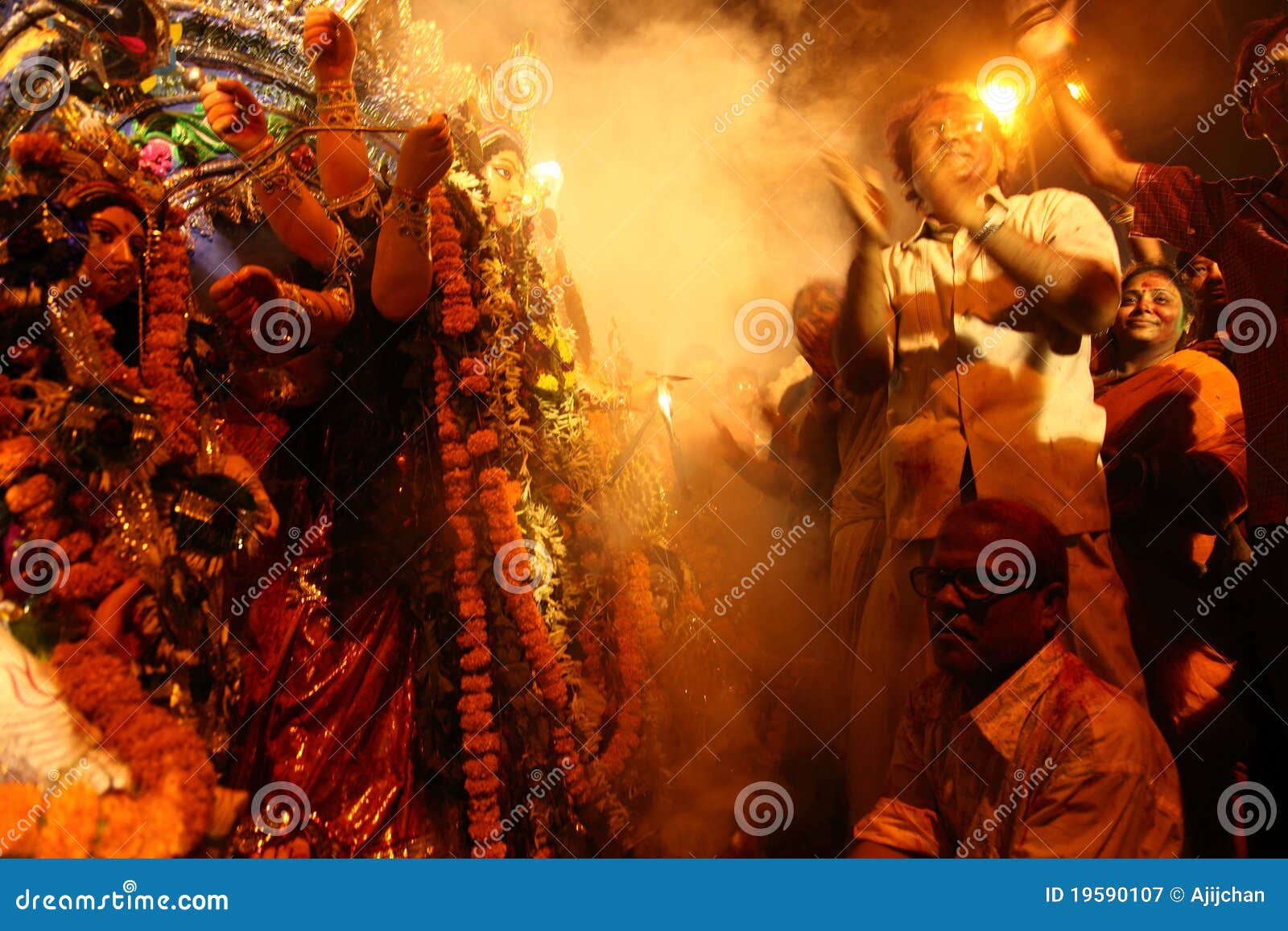 Dhunochi Nritya is extremely popular. An Ashtami evening without a Dhunochi dance is incomplete. Mostly performed by men, this form of dance requires them to hold a clay pot filled with burning incense sticks and coconut husk and dance to the bits of 'dhaak' or drums. There are also Dhunochi dance competitions held in many places of worship and the performances are praiseworthy.
The Dhaaki dance is a less popular dance form and is generally performed by the drummers on all morning and evening 'aarti' of Maa Durga through the 4 days of worship.
The 'Bhaashaan' or immersion of the Goddess in the Ganga takes place on Dashami, or the last day of the festival, and is preceded by huge processions on roads carrying the idols for immersion. But it's not the idols that attract all the attention. It's the people who dance before the trailers carrying the Goddess and her children.
Bhaashaan dance is not really a form of dance; it should rightfully be regarded as an uncoordinated flinging of arms and legs to loud Bollywood beats. But when one speaks of fun, it lies in spontaneity, and that's what the Bhaashaan dance stands for.
Dhunuchi Naach in Durga Pooja
Reviewed by
gargi niyogi
on
July 29, 2013
Rating: